John Edgar Pinkerton's Boer War and WWI Story
as told by his cousin Herb Barge
Edgar was born October 10, 1877 in Egremont Township, Grey County, Ontario, Canada, the son of Isaac Andrew and Jane Alice (nee Harrison) Pinkerton.
On April 19, 1902 Edgar enlisted for service in the Boer War.His attestation papers indicate that previous to this he had been a member of 3rd Battalion, The Royal Canadian Regiment in Halifax.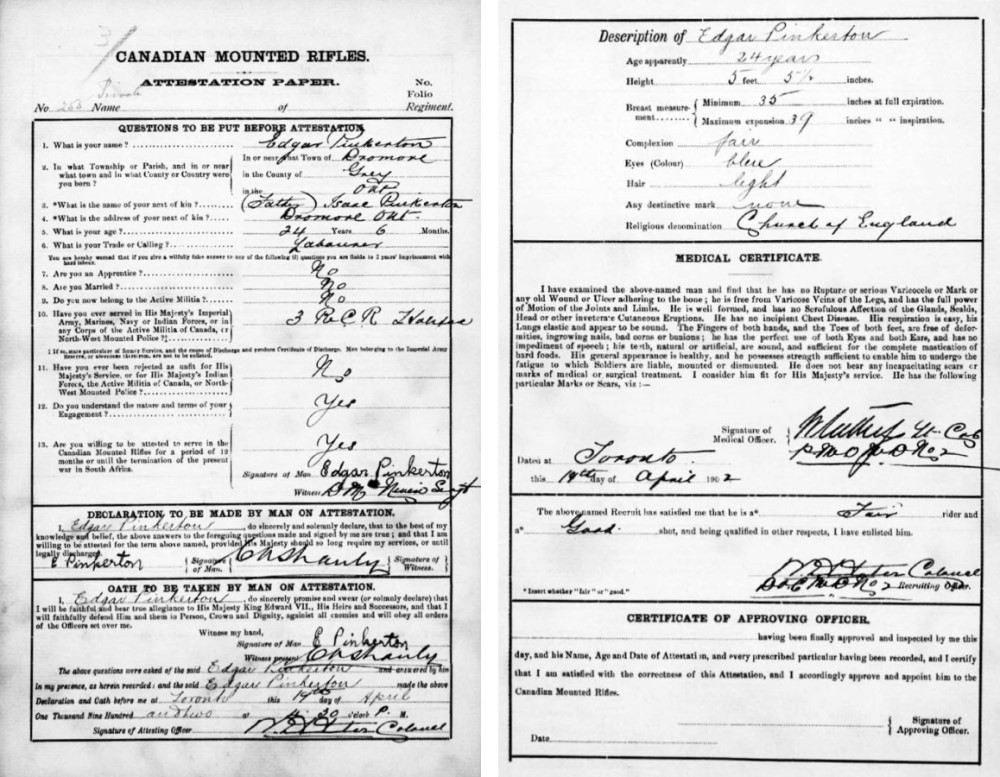 Boer War Attestation papers
Edgar married Mabel Beatrice Dunn on September 10, 1912 in Durham, Grey County, Ontario.
They had 7 children, Ross, Alice, Elspeth, Mabel, Alan, Walter and John.
On April 20, 1916 he signed his attestation papers to join the Army to fight overseas in World War I. It is noted on the papers that he had been with the 30th Wellington Rifles for 12 years.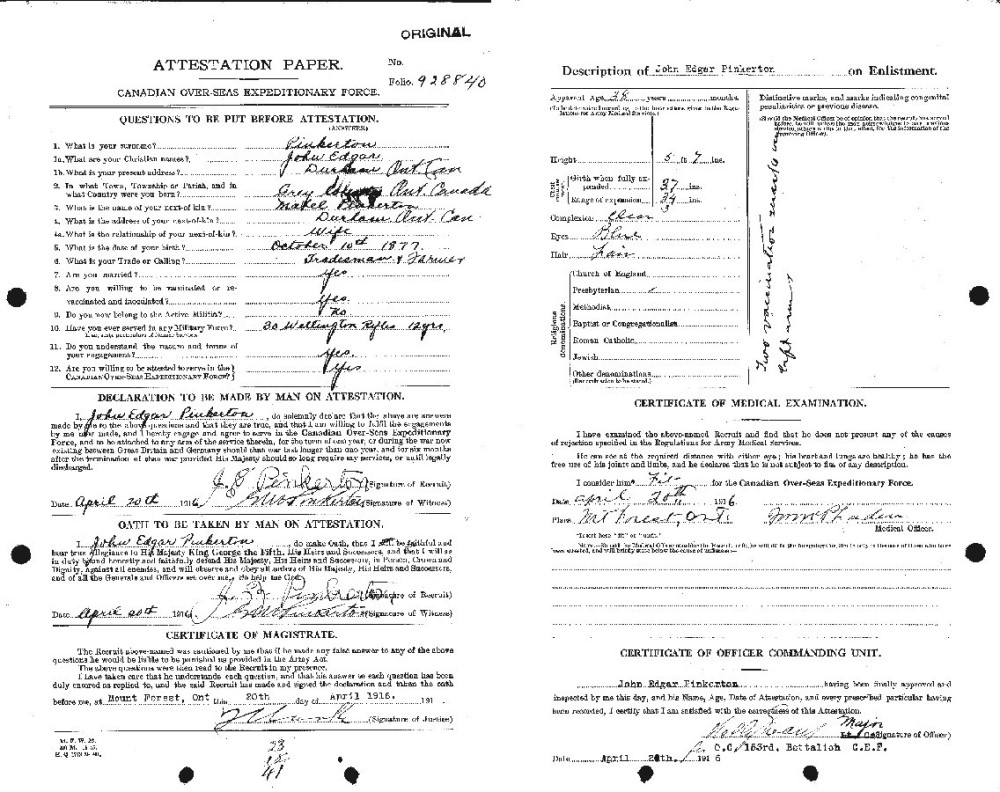 World War I Attestation papers
The following are transcriptions from his World War One Service File:
He was assigned to the 153rd Battalion April 25, 1916.
He embarked from Halifax, Canada April 28, 1917 and diembarked Liverpool England on May 7, 1917.
He was transfered to 25th Reserve Battalion on May 7, 1917.
He was Transfered to 47 Battalion on September 20, 1918.
He was wounded on September 27, 1918.
He was Hospitalized from October 14, 1918 to December 10, 1918 for a Gun Shot Wound to his right leg at Canadian General Hospital Shorncliffe, England.
He was Hospitalized from February 3, 1919 to Februayr 10, 1919 at Toronto General Hospital for Gastritis.
He was discharged on February 25, 1919 as medically unfit.
He was awarded the British War Medal a the Victory Medal.




British War Medal - Victory Medal
He returned from the war to raise his children and look after his family.
Edgar passed away February 1957 in London, Ontario, Canada.
He is buried with his wife Mabel and two infant sons Ross J (1913-1913) and John R (1922-1922) in the Durham Cemetery, Durham, Grey County, Ontario>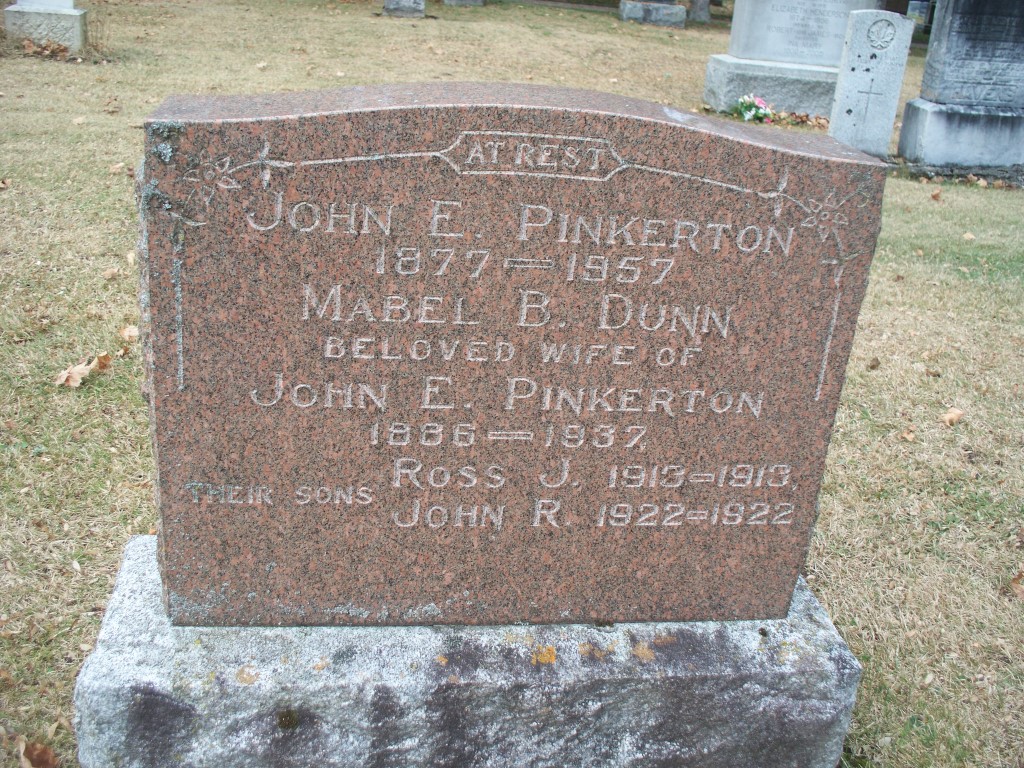 Page updated January 22, 2018