Charles William Burden's Air Force Story!
Bill was born June 8, 1916 in Manitoba, the son of William James and Ada Burden.
Bill married Sarah Lawson Course (Sally)
Bill joined the R.C.A.F. 402 "City of Winnipeg" Squadron in 1940.His service number was 556646.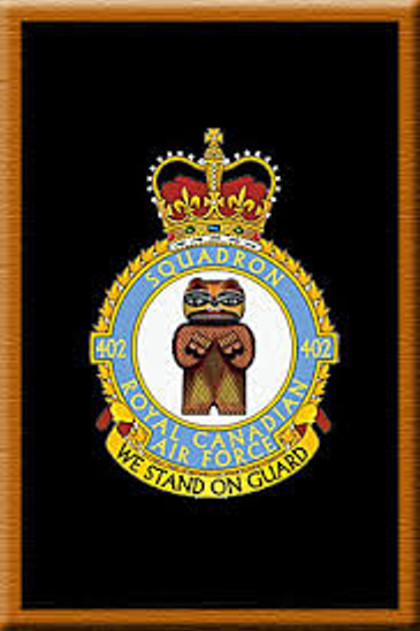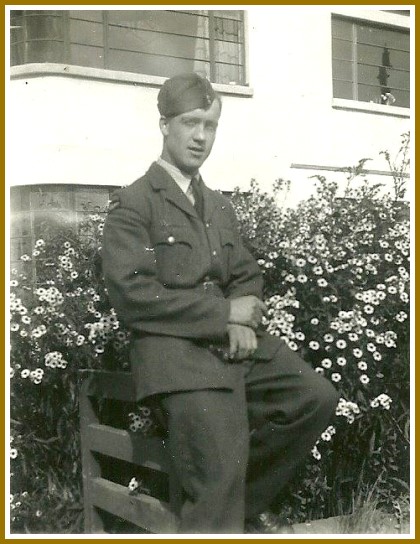 Bill just after joining.
Shortly before leaving for Overseas Bill saw the birth of his first son Ted.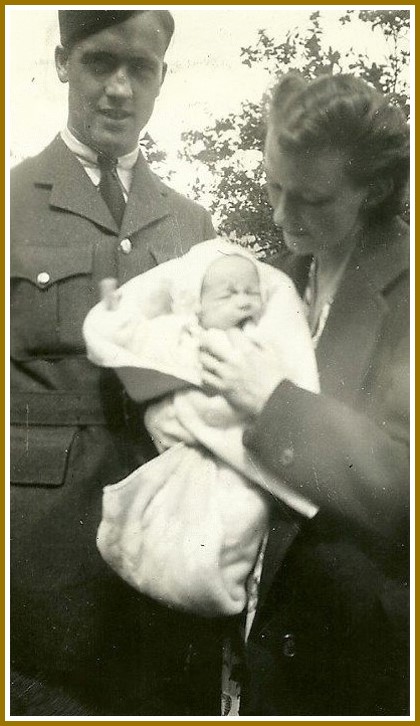 Bill with son Ted & and wife Sally.
Bill left from Winnipeg to go overseas on May 28, 1940 just 16 days after his son Ted was born.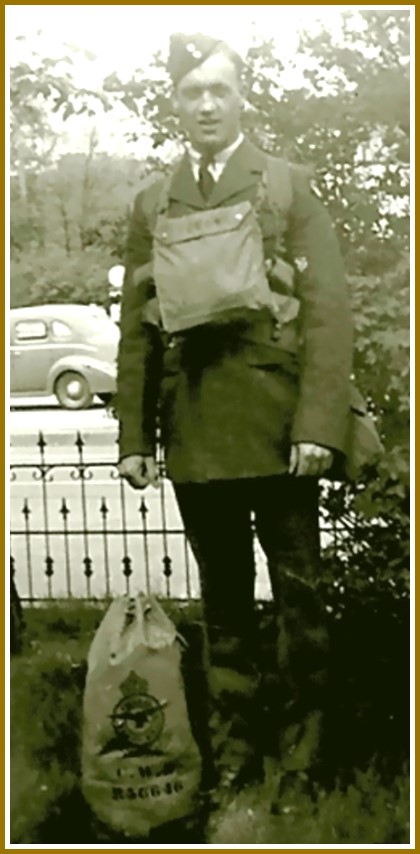 Bill ready to go Overseas. The bage has his initials C.W.B. and service number 556646.
Bill was apparently a Mechanical Transport Driver for the Squadron as shown in his Drivers License below.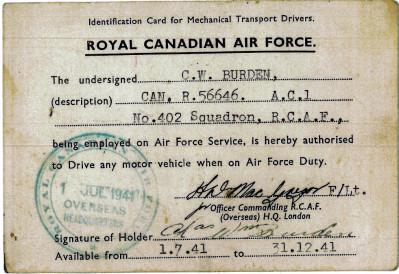 On Friday June 20, 1941 Bill attended a First Anniversary Dinner for Squadrons 401 and 402. Bill kept a souvenir menu from the dinner which had been signed by all his squadron mates. it appears to be a typical meager wartime menu.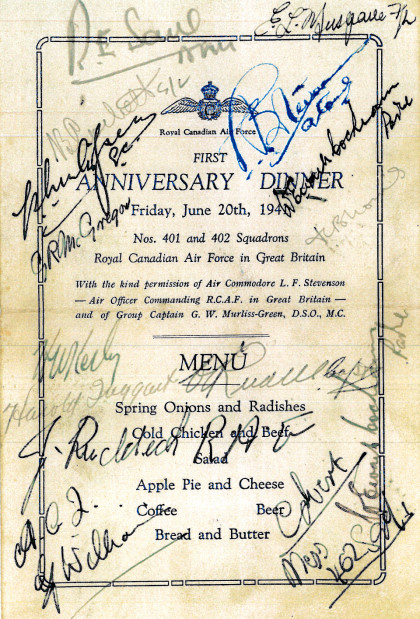 Bill returned about 1944 and later moved to Vancouver, B.C.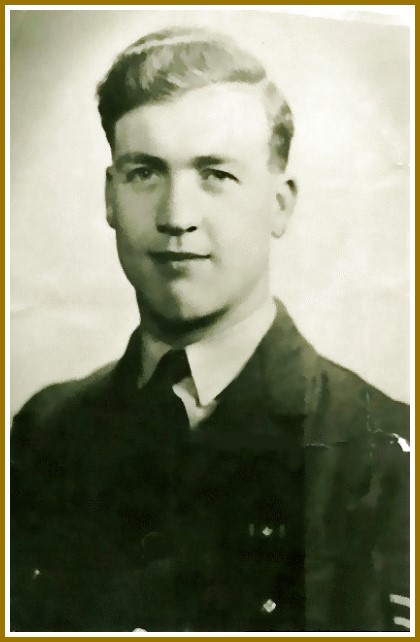 Bill after his return.
Bill and Sally had two more children, a son Bob and a daughter Billie.
Bill joined the Vancouver Fire Department in 1946. he retired from the Fire Department in 1976 and at that time he was a Battalion Chief.
Bill passed away on July 26, 1981 in Mayne Island, British Columbia.
Page updated November 4, 2015