Clarence Reginald Cluff's WW II Story
---
Clarence was born 24 April 1915 at Matador, Saskatchewan, the son of John Reginald and Olive Myrtle (Pinkerton) Cluff.
According to the Lethbridge Herald of Wednesday, December 19, 1941 he joined the 112th Light Anti-Aircraft Battery which fought as part of the 6 LAA Regiment.

Sgt. Clarence Reginald Cluff
The Web page of the 18th Air Defence Regiment, Lethbridge, Alberta reports: The 112th Battery was re-designated light anti-aircraft and fought as part of 6 LAA Regiment. Their first service saw them deployed to Prince Rupert in June 42, and shortly thereafter to Annette Island, off the Alaska Coast where they remained until Sep 42. They were shipped overseas on 30 Oct 42 and landed in France on 9 Jul 44 in the area of Banville. Both batteries saw service until the end of the war, with 112th Battery being disbanded on 24 Jun 45.
Like, Herb (for Scouting), Seargent Clarence Reginald Cluff was presented the Queen Elizabeth II Diamond Jubilee Medal for his service record and involment in the Lethbridge/Coaldale area.
Clarence passed away October 11, 2014 at age 99 in Coaldale, Alberta.
The Coaldale Legion prepared a plaque for him on his passing.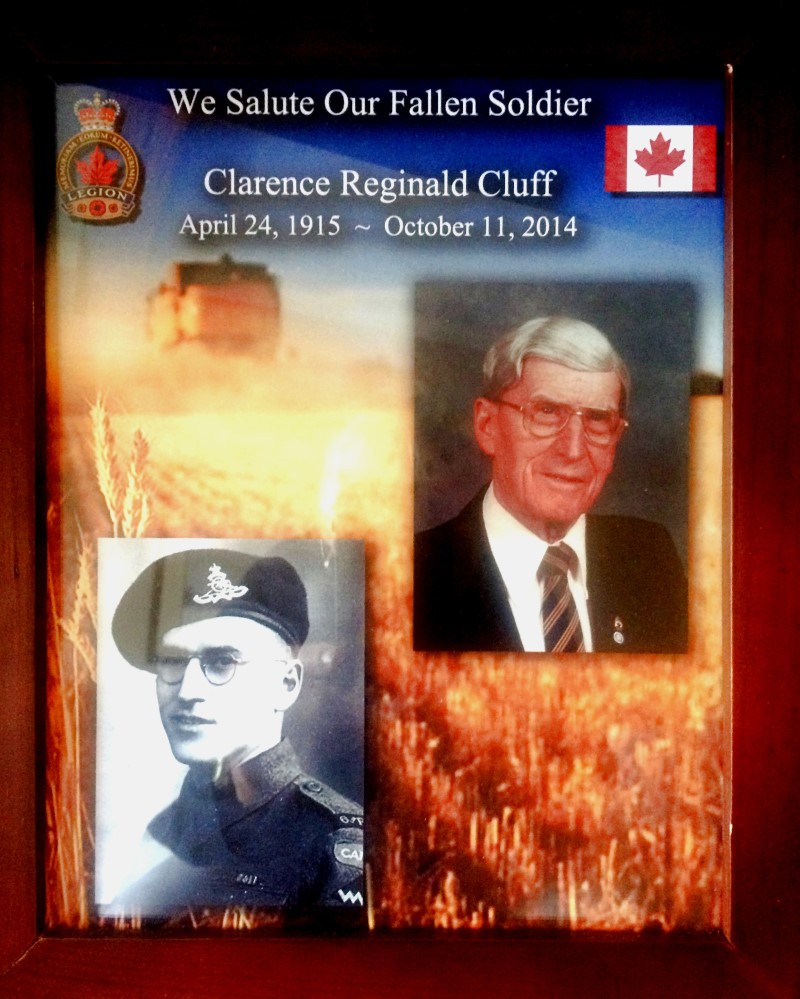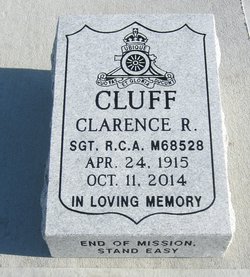 Page updated November 8, 2015